---
Flooded quarry of Little America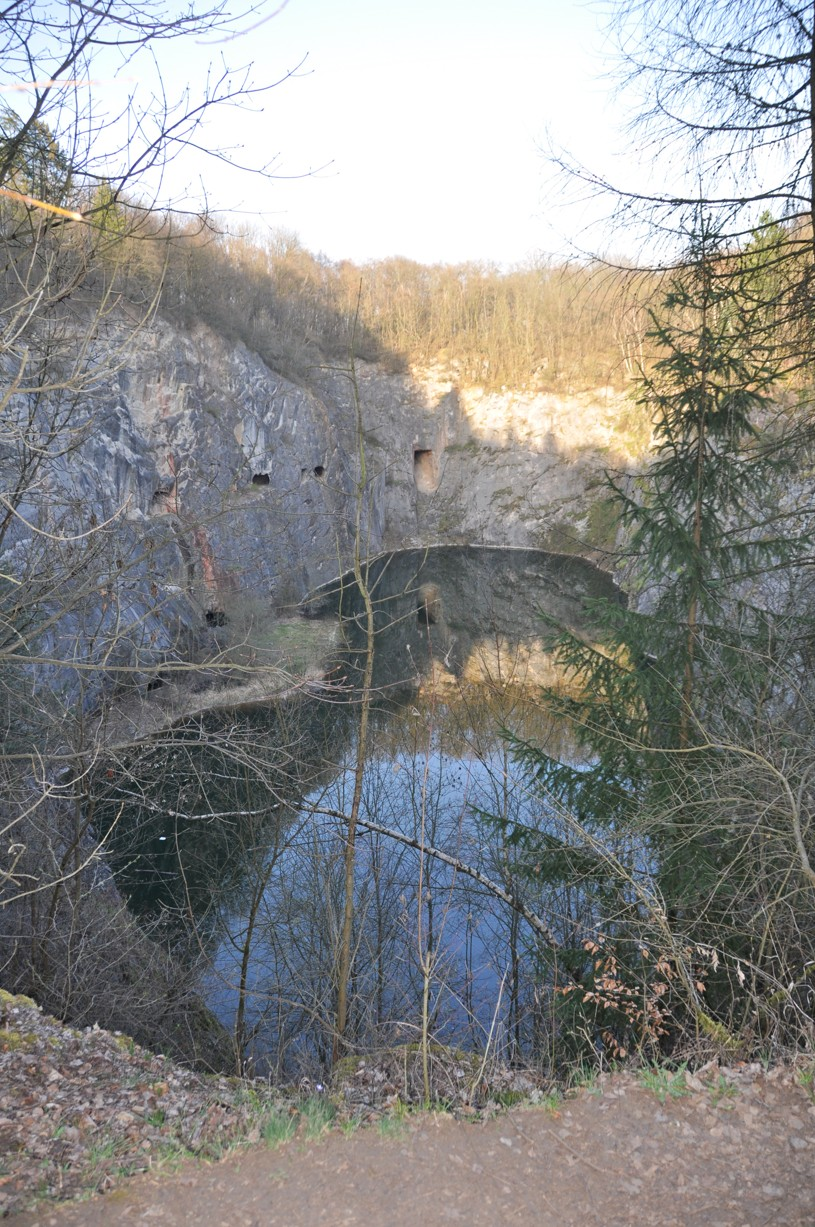 If you are ready for more adventure after exploring Karlštejn Castle, you can walk to Little America, one of the most famous Czech quarries. It takes just 45 minutes. But remember there´s no car access.
Before the First Gate, turn left to the footpath down to the main road and continue to the right. Leave the town of Karlštejn and after about 200 meters behind the "Karlštejn" sign, turn left to the forest (partially paved) path up to the Oak of Seven Brothers. There you find a signpost - the yellow tourist mark leads you to Little America. (Turn left and, after about 100 meters, turn from the main road to the forest path. It leads you through the woods to the next crossroad where you turn right and after 100 meters to the left into the forest. Then go straight ahead.).
From Little America, you can go back the same way. If you want to get to the central car park or the railway station, as soon as you reach the sign "Karlštejn" follow the main road that leads you the town and then to the car park or the railway station.
ATTENTION: The path through the woods can be uneasy when walking with a pushchair.
TIP: From Little America, follow the yellow mark along another quarry called Mexico, to the most famous Czech quarry - Great America (about 1,5 km).
It takes about 40 minutes to get to Little America, from Little to Great America another 30 minutes, and back to Karlštejn about 45 minutes. Be careful, the way back to Karlštejn follows a busy road to Mořina. From Mořina follow signs to Karlštejn or you can use a bus connection to Prague - Zličín.
---